Study Centre
We moved!

Wolfsoniana Study Center's new address is:

Palazzo Ducale
Piazza Matteotti 9, 16123 Genova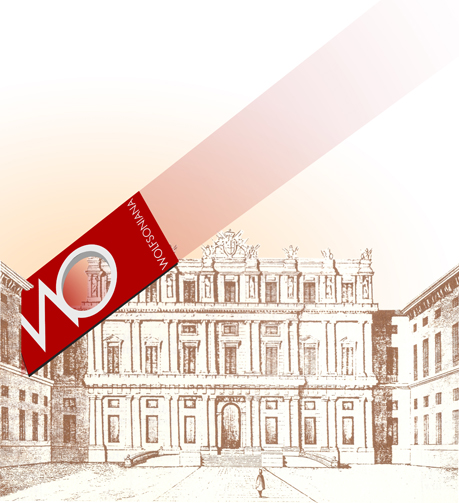 The Wolfsoniana Study Center is open by appointment to scholars, researchers and students

---
The exhibition space is waiting for you in Nervi
via Serra Gropallo, 4
phone: +39 010 3231329
opening hours:
Tuesday to Sunday, 10 am – 7 pm

---
The Wolfson Collection Study Centre was set up in 1993, when the entire Collection was first placed in Via Asilo Garbarino in Genoa and now has moved to its new location in the historical Palazzo Ducale. This is the present location of the Study Centre which has been assigned the task of studying, researching, preserving, publishing, promoting and putting to good use the Collection materials and, more in general, the arts and the culture of the period straddling the last decades of the nineteenth century and the first half of the twentieth century
The following can be found in the Study Centre:
the Collection Library;
the Collection Architectural and Decorative Arts Archives.
The Study Centre also acts as a storehouse for the works of the Collection which for various reasons (space, preservation, alternating exhibitions) cannot be kept in the museum. The paper pieces, for example, (drawings, sketches, architectural drawings, posters, books, magazines, etc.) can only be exhibited for short periods of time, as they are extremely sensitive to light and therefore easily damaged
Conservation and research activities are carried out by the curators of the Collection, Silvia Barisione, Matteo Fochessati and Gianni Franzone, authors of the majority of the catalogues of the Wolfson Collection exhibitions.
Students, scholars, researchers and all those who are interested can visit the Study Centre (by telephone appointment) and can examine all the objects of the Wolfsonian Collection, the library and the archives which are of course in line with the goals of the Collection: the complete documentation of a historical period through its works and objects.
Wolfsoniana Study Centre
Palazzo Ducale
Piazza Matteotti 9, 16123 Genova
phone: +39 010 8171653/4
fax: +39 010 8171601
e-mail: info@wolfsoniana.it
Curators: Matteo Fochessati, Gianni Franzone